One of the New Zealand breweries I was most impressed
by
on my recent trip (and beforehand) is 8 wired. So much so that I managed to track down some of their beers at the excellent bottle shop when I got home. Here are my thoughts: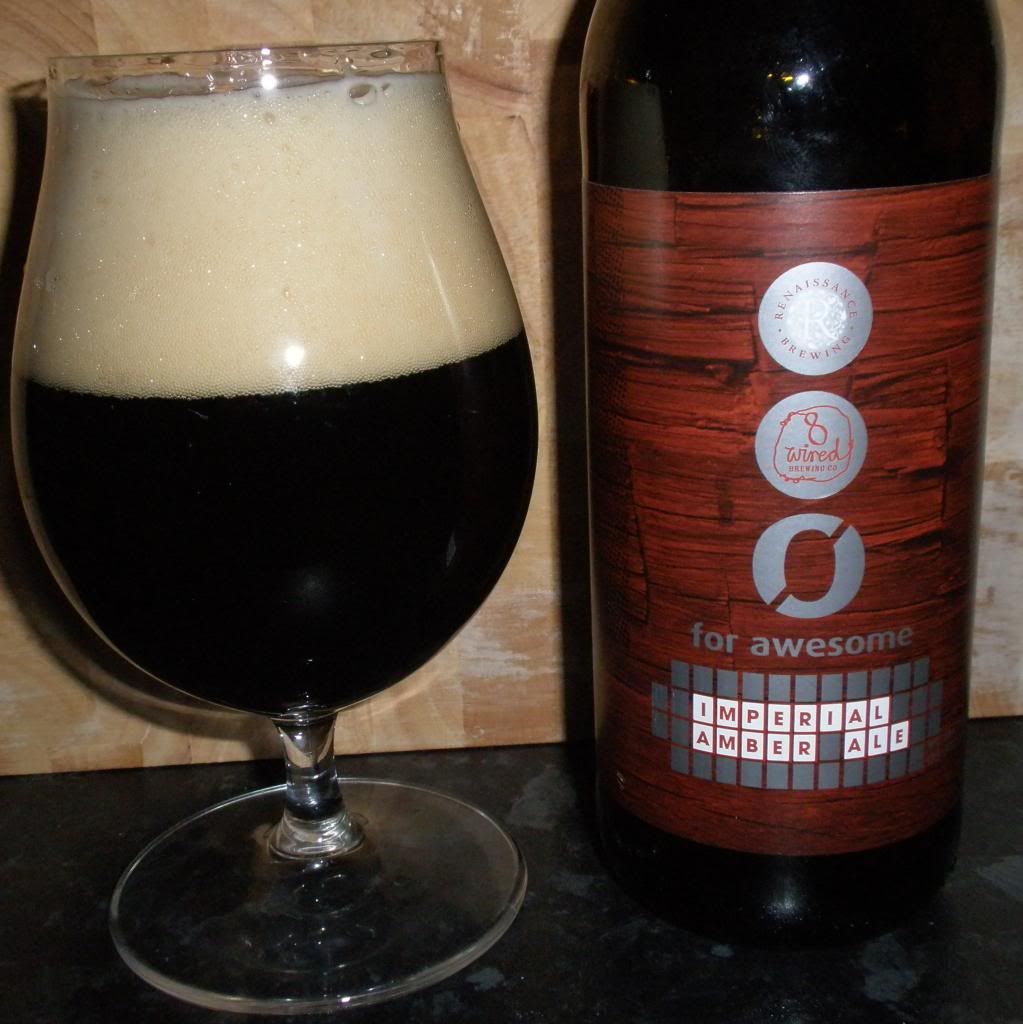 Ø

for awesome
is a collaboration brew between 8-wired, Renaissance and
Nøgne Ø (check out the pics on this blog)
.
It gets its name from a now cult TV appearance of a former heavyweight boxer.
Dark garnet-mahogany with fluffy ochre head. Very dull musty pine needles and caramel on the nose. Some initial resin up front, then cardboard, toffee and warming alcohol. Touch solventy in finish. Can see the nogneø and renaissance influences, sadly hops have long since faded. A shame as its only been out for a year.
(Release date was that wonderful palindrome 21/02/2012)

.
Saison Sauvin
was the beer I was most keen to try and had actively searched for it in New Zealand but to no avail. To me it sounded the perfect combination of Belgian yeast and New Zealand hops. The actual beer was slightly disappointing though. cloudy amber with pithy tangerine and dusty saison yeast. Sweet passion fruit and gooseberry flavours followed by a mix of yeast esters and warming dry malt. The alcohol is a bit heavy in the finish. Fairly biting carbonation and medium body.
In complete contrast
Fresh Hopwired
is my highest rated beer in the 8 Wired lineup, besting even their excellent iStout. Looking at the hop line-up its unsurprising as the big hitters and my favourites are there...Pacific Jade, Nelson Sauvin and Motueka. As the name suggests, this is Hopwired with the added lupulin hit that only using wet hops can provide. very hazy amber with strong passion fruit and gooseberry. Plenty of damp hops woody notes too. High carbonation, juicy medium bodied, gooseberries up front, lupulin punch on tip of tongue. Long pithy tropical bitter finish.
Finally we have
C4 double coffee brown ale
. Hopped with Pacific Jade, Pacifica and new Zealand Cascade its a clash of coffee and hops. Chestnut brown fruity coffee with grey brown head. Milk chocolate and some ashen notes. Pithy orange hops come first. Plum pudding and rich fruit coffee with increasing alcohol warmth down glass. Medium body with high residual sugar, low carbonation and slight burnt toast bitterness in finish.
So a mixed bunch then, probably my fault for not drinking them fresh enough but disappointing nonetheless.
On another note I really like the
8 wired website
, lots of useful information and (more importantly) each beer has its own page for linking purposes!
Follow them on twitter
.