There are three in the range filling the common bitter/ blonde ale pathway but also an oatmeal stout and a honey beer. I picked these up at various times and here are my thoughts: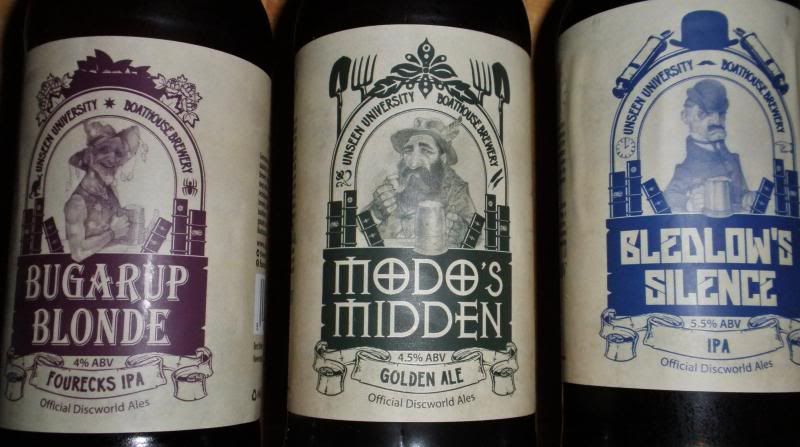 The core range of three
I
love the labels on all of them
, very much in the Discworld style with amusing blurbs. They'd certainly make an attractive gift for any Discworld lover, especially being brown glass the beer has longer staying power (less risk of skunking from light exposure).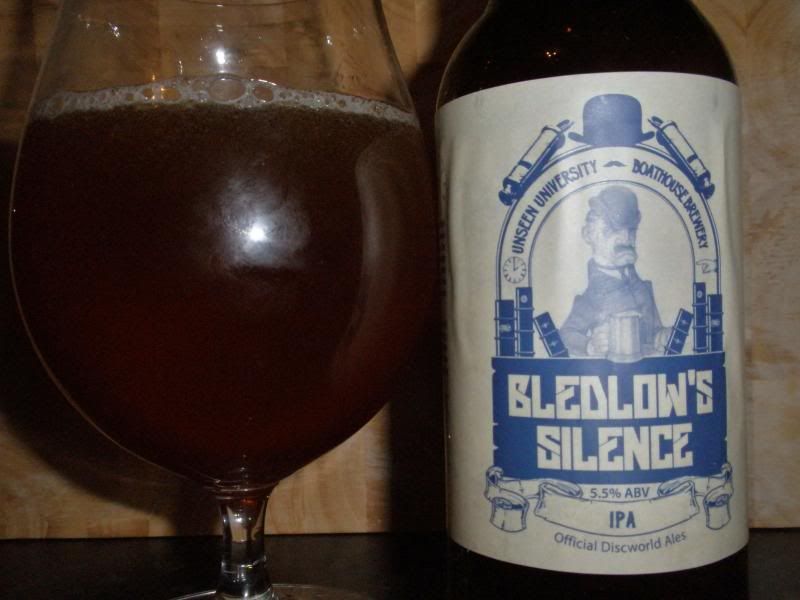 Bledlow's Silence
, 5.5% ABV. Dark amber with minimal cream head. Slight mango aroma, some pleasing bitterness/ low carbonation again though.
Hix's Darkside
Ppours flat as a pancake, faintest of heads, dark ruby brown. Rich dried fruits, sweet sultanas, some solvent, molasses, carbonation could make this drinkable but drainpoor I'm afraid. Too near a dubbel in flavour too; so wouldn't be my favourite kind of beer even with carbonation.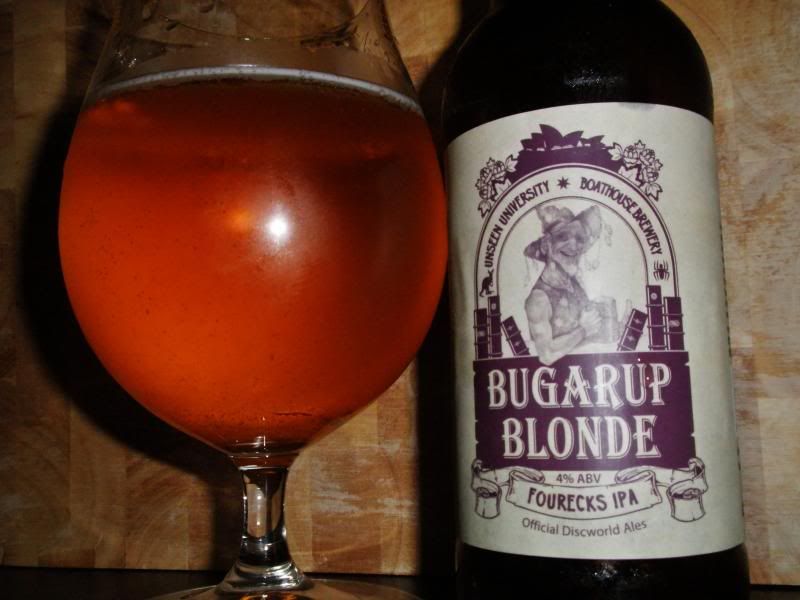 Bugarup blonde
, is 4% and pours Burnished gold with little in the way of head. Light apricot on the nose, low carbonation, slight bitterness, mild fruitiness. Ok but hop light.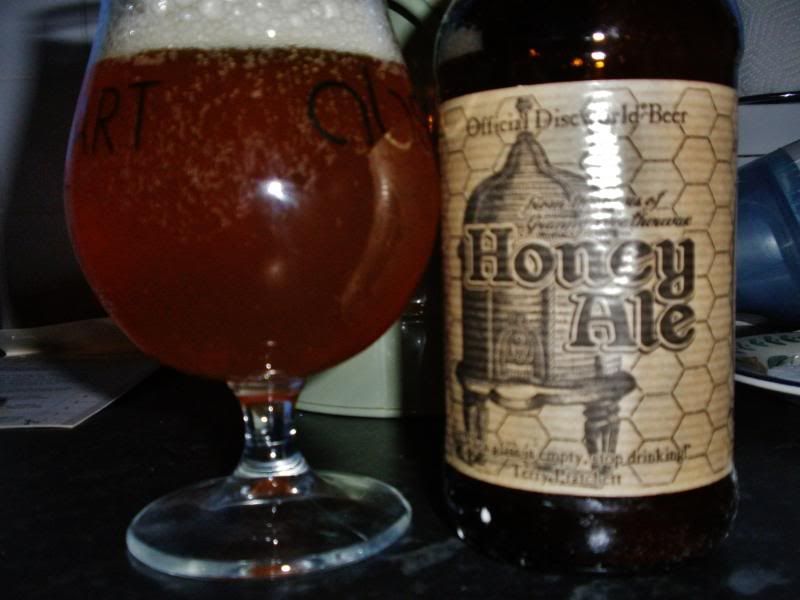 Honey Ale
comes in at 4.6%. This is more like it, a bigger 500ml bottle that pours hazy amber blonde with light fluffy white head. Dry dusty herbal goldings nose. Fairly sweet, medium body, low carbonation, digestive biscuit malt, floral dry honey notes and long finish. Good sessionable drop.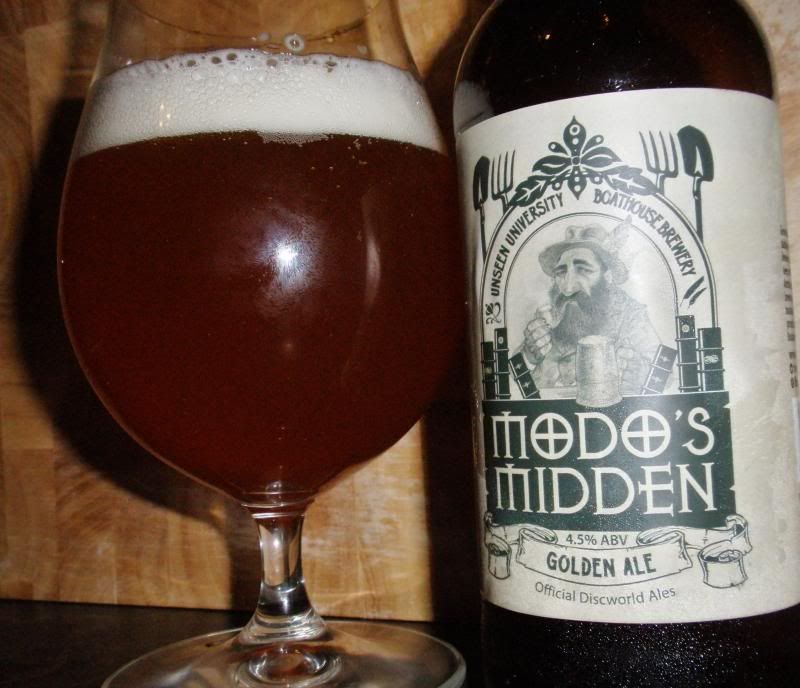 Modo's Midden
4.5% Light amber with fluffy off white head and some yeasty dregs. Pithy nose which unfortunately fails to come through in flavour. Good carbonation, slightly sharp citrus. So so and too similar to the Bugarup really.
I'm a little disappointed with these beers. They could have been so much more but instead they all fell short of expectations, with the exception of the honey ale perhaps which is done rather well.