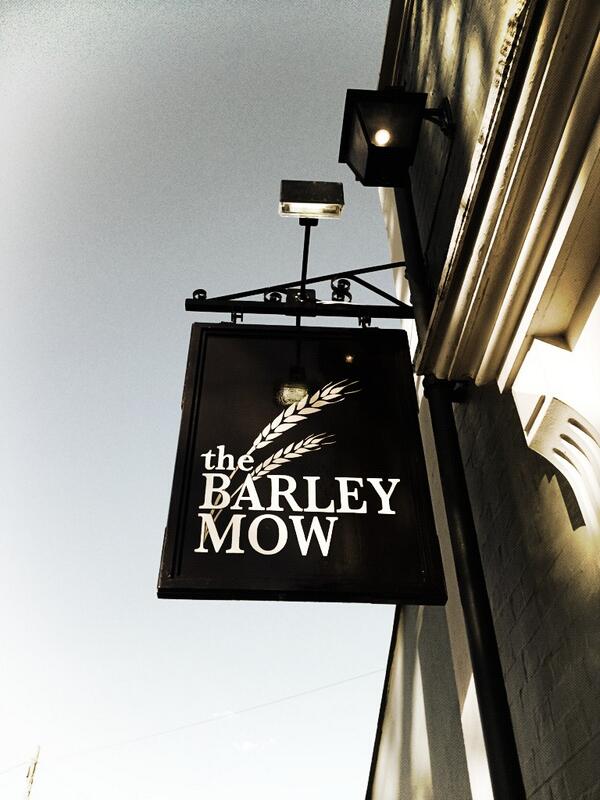 From @Barleymowbris Twitter feed
On my previous visit to Bristol I managed a swift pint in Bristol Beer Factory pub the
Barley Mow
. It turned out to be my pint of the year, scoring a perfect 5 on ratebeer. However I was lucky to have a got a pint as it was at closing time and the pub was empty
Fast Forward a few months and on a Friday evening and the pub is rammed. Its recent refurbishment has given it more than just a lick of paint but 10 keg and 8cask lines too as well as a tasty food menu.
There's plenty of seating for diners and drinkers alike, with friendly staff and plenty of beers to choose from.
This time around I had a half of Bristol Beer Factory's Acer but the sampling was all about the guest beers. Rich and sweet Summer Wine Mokko Milk Stout went down a treat and made a great latte Stout when mixed with Roosters' coffee creation Londinium. This went well with the sharer platter as a starter (curry scotch egg!)
Magic Rock Dancing Bear was a fantastic pils style beer, but with an antipodean feel due to the tropical flavours that appeared (despite using noble hop varieties Strisselspalt, Herrsbrucker and Hallertau). A lovely beer that Daisy enjoyed too.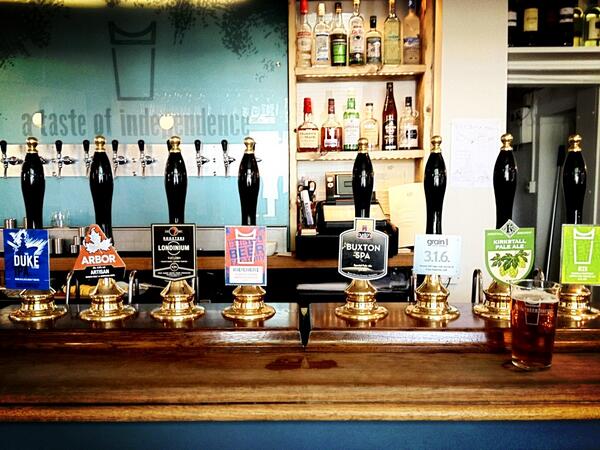 From @Barleymowbris Twitter feed
I picked up a
number of interesting bottles
, (some of which are now safely cached in my dads flat). What caught my eye were the barrel aged variants of Southville Hop and West Coast Red. This is barrel ageing done well, with nothing too aggressive transferred, though I can't help but feeling some of the vibrancy from each of the beers was lost in the process.
I managed to have a chat to manager Emily too, though I didn't realise it at the time!
I couldn't pass up the chance to have Buxton Imperial Black Rocks on keg either, which was even better than the previous batches I've had in bottle... Another 5/5
The Barley Mow comes highly recommended and is a welcome (re-) addition to the already thriving Bristol pubs scene. It makes an ideal starting/ finishing point for a Bristol pub crawl within 5 minutes stroll of Temple Meads' grade I listed splendour.
39 Barton Road
St Philips
Bristol, BS2 0LF