Scotland is awash with new breweries at the moment, all doing their own thing. Fallen is no exception, starting in 2012 and currently brewed at Traditional Scottish Ales facility they managed to achieve best new Scottish brewery on Ratebeer last year. I bagged a selection of their beers from
Alesela
(bought with my hard earned of course)
; here's my thinkings.
Clean, easily differentiated labelling helps the beers to stand out on the now crowded Scottish beer shop shelves.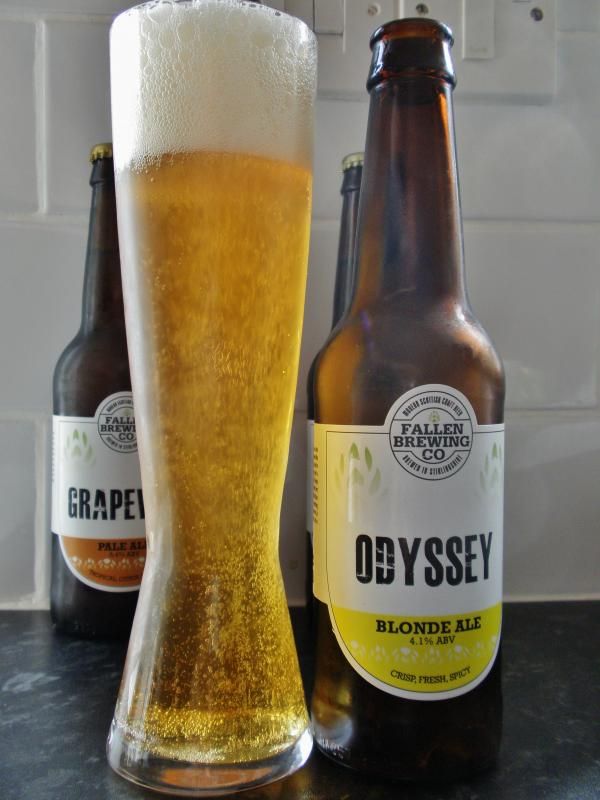 The blonde ale is the golden girl of the bunch. Very lager-like and that's no bad thing. It manages to do exactly what the label suggests. Pours deep gold with fluffy white head. Nettle like Saaz hops and malt sweetness, pleasing bitterness tempered by malt, medium body and carbonation, some citrus hops ,and dry moreish finish.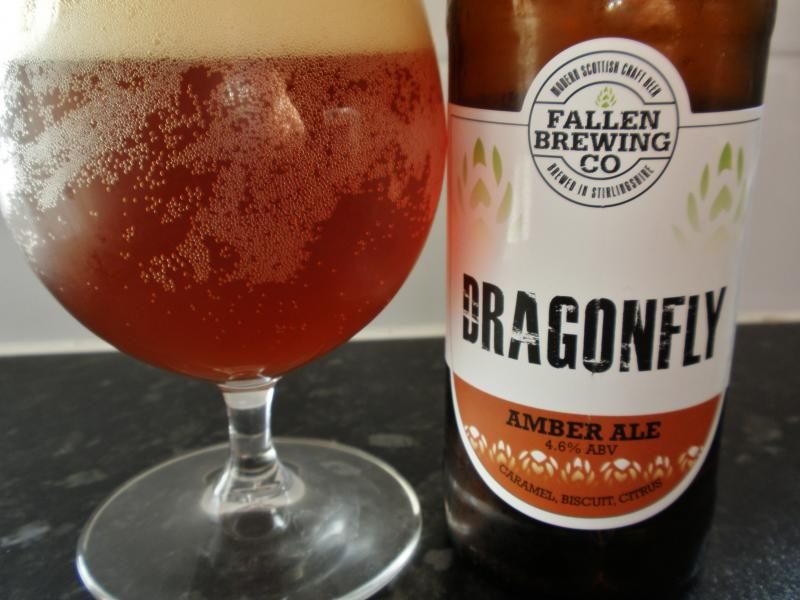 Dragonfly is the 4.8% amber ale. Pours hazy midbrown with fluffy off white head. Aroma of citrus pith and mango. Medium carbonation and body, initial sweetness then sharp citrus, dry digestive biscuit and caramel malts and an astringent finish.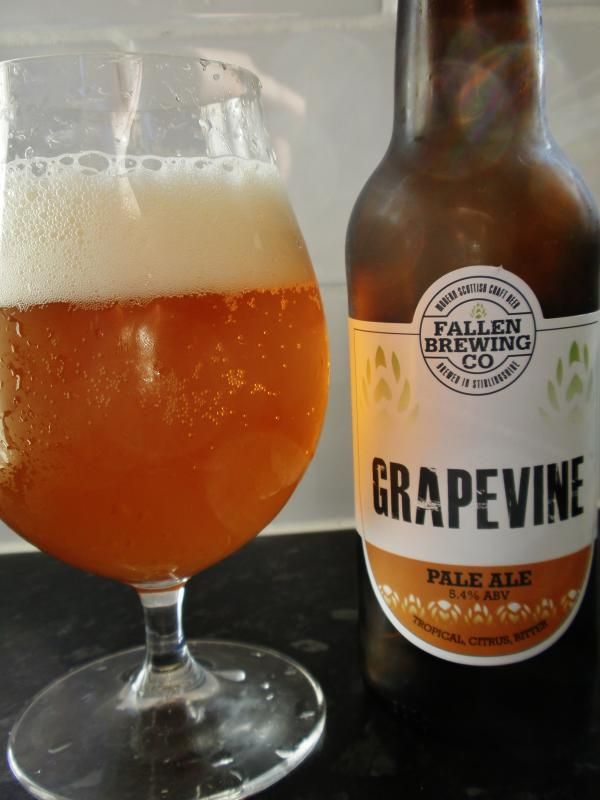 Grapevine is outside of the session range at 5.4% but drinks much lower in strength. Burnished gold with slight fluffy white head. Lemon custard and lychee on the nose. Shortcake malt, dry citrus pith finish which is rather moreish. Despite its abv it'd make a good one for a few pints as it develops well down the glass.
I also had a chance to try their smoked porter, Blackhouse (5%) on keg at
Holyrood 9A
a while back. it poured dark ruby brown, but with no head I worried it may be flat. Savoury bacon nose and touch of chocolate. Very dry, chocolate malt, roast barley, no astringency, light body but I needn't have worried as carbonation was certainly in attendance. Certainly my favourite in their range; but I reckon all of the other beers would taste fab cask conditioned.