As I mentioned a while back, Daisy enjoys a cocktail every now and again and this has led to me enjoying them too. Taking my usual make interests into obsessive pursuits path I bought a pile of equipment and boozes as well as books to start experimenting at home. So when a PR rep from POM asked me if I'd like to try out some of their new cocktail recipes with some free juice I thought sure, why not.
POM is fairly pricey at ~£3.50 for a litre, but that's in line with other high end juices, and if you've ever tried to juice a pomegranate you'll know you need a lot of them for any useful amount of juice. Its 100% juice with no additives; so better than those diluted sugary juice drinks out there.
Without teaching people to suck eggs, a common cocktail ingredient Grenadine (Pomegranate syrup) can actually be made from pomegranate juice. It tastes better than most store bought stuff because it turns out those are often made of other red fruits, often raspberry! The syrup can be made as a simple 1:1 (by weight) mixture. The
POM site recommends
heating, but it'll dissolve at room temperature if you're patient.
I flicked through the recipes on
www.pomcocktails.co.uk
and decided to try one using just the juice and another cocktail utilising POM grenadine syrup.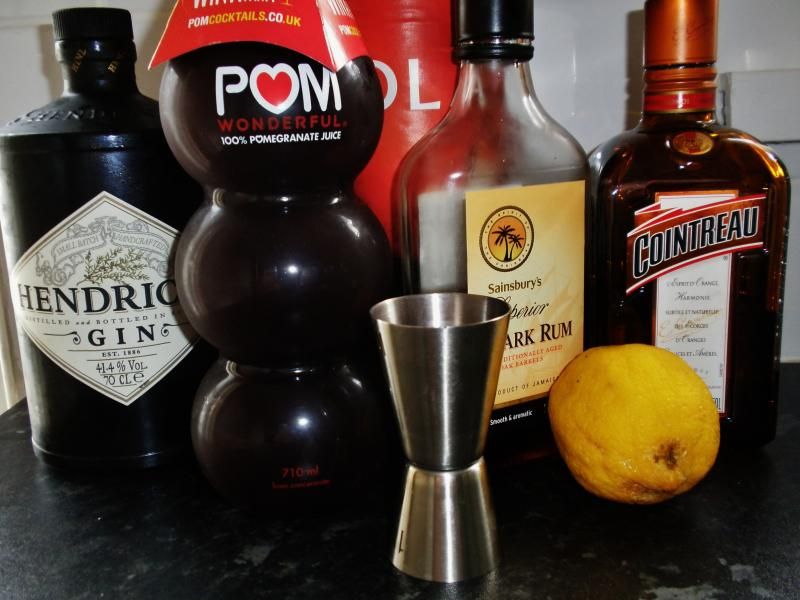 POM island iced tea
is a riff on the boozy long island iced tea. The spicy fruit flavours of pomegranate working well with both the herbal cola and the rich molasses flavours in dark rum.
I used Smirnoff vanilla vodka as it works well with coke, Hendricks Gin as its what I had to hand, Cointreau (which is basically a branded triple sec) and an own brand dark rum.
POM island iced tea
Very easy to follow the directions and no specialist equipment required. It makes a change to the regular iced tea which can sometimes be overly carbonated and cloying. There's also
a mango version
, but I couldn't get that variety of juice in Northern Ireland!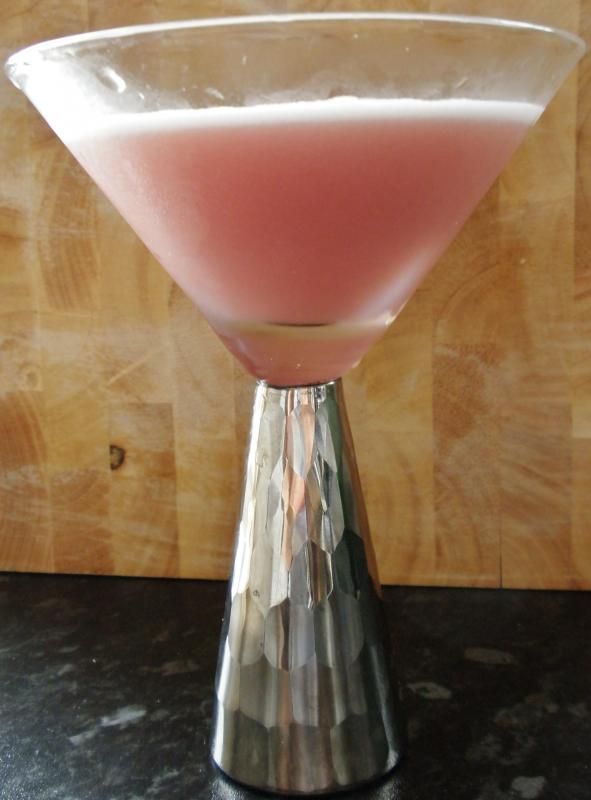 Purple Lady
The other recipe I decided to try was the
Purple Lady
. I must have been feeling brave as I usually avoid cocktails with egg white in! If you're worried about it there's no issue as long as you are using fresh eggs and shake well! As for the yolk, you can make a richer omelette/ scrambled egg or push the boat out and make crème brulee whilst you're in a making stuff and doing things mood.
A word of warning, the recipe doesn't go into as much detail as the video, which is well worth a watch if you're not sure about what order to use the ingredients in and mentions the all important "dry shake" which the written instructions omit. Beware the difference in measures between the video and the website, I followed the website but either should work, just don't mix and match!
I've also been given some extra coupons for a competition. So if one of you lucky readers fancies trying proper pomegranate juice and have a bash at home made grenadine or any of the other recipes on the
website
, leave a comment below with why you should get the vouchers and what you would use the POM for and I'll pick my favourite on July 15th. There's also a
competition on the webpage to win a home cocktail set
.
Thanks to Esther at Escapade PR for sending the coupons and choosing my blog to help put the word out about POM.