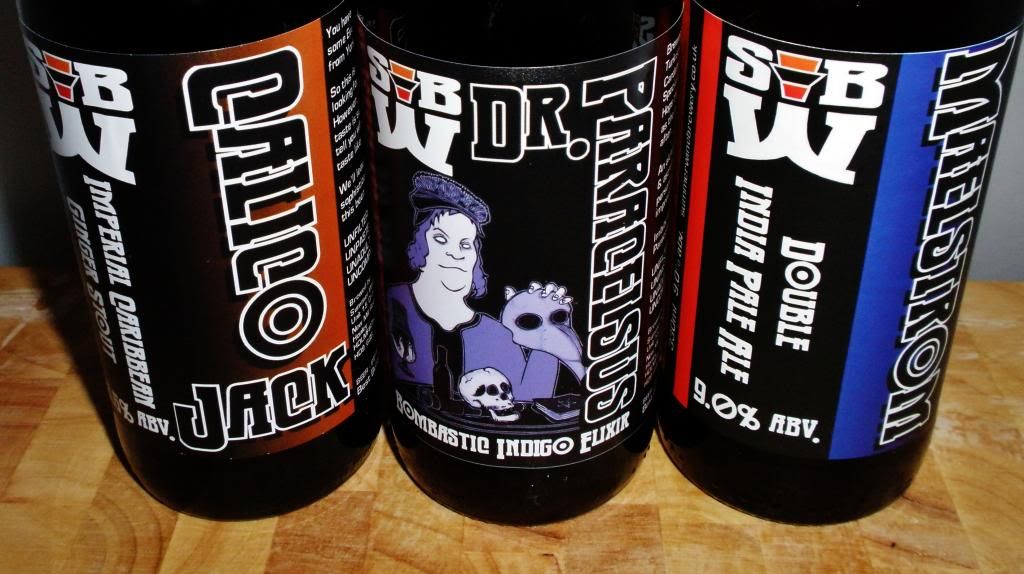 Dr Paracelsus
' list of ingredients reads more like some kind of exotic curry than a beer. The ingredients which include black cardamom, Turkish pepper and licorice root really shoudln't work together with the hops but SWB have managed it. Pours hazy dark amber red with fluffy creamy head that collapses to a lacing in short shrift. Spicy pepper, cardamom and ginger with underlying tart blackberry on the nose, especially on swirling. A touch of pickled egg emerges then disappears again. Gentle carbonation with a peppery hit at the tip of the tongue followed by full mouth warming, then some sweet juicy malt, more spice, meaty notes, tart fruit and long savoury finish. Medium mouth feel, touch of ginger and earthy hops as it warms, with some mouth numbing pepper heat. Its an intriguing beer that would make a great match for a sweetish savoury dish like bbq pork or teriyaki salmon.
Maelstrom is SWBs Double India Pale Ale (DIPA) is
hazy dark amber with fluffy white head. Aroma is lime sherbert and slightly sour citric acid. Medium carbonation, predominantly sour peach and sweet malt with pithy citrus and bitter bite following after. Some melon on swirling. Big body but not at all boozy. I think it needed drinking sooner to get the hops at their fershest, but all in all enjoyable.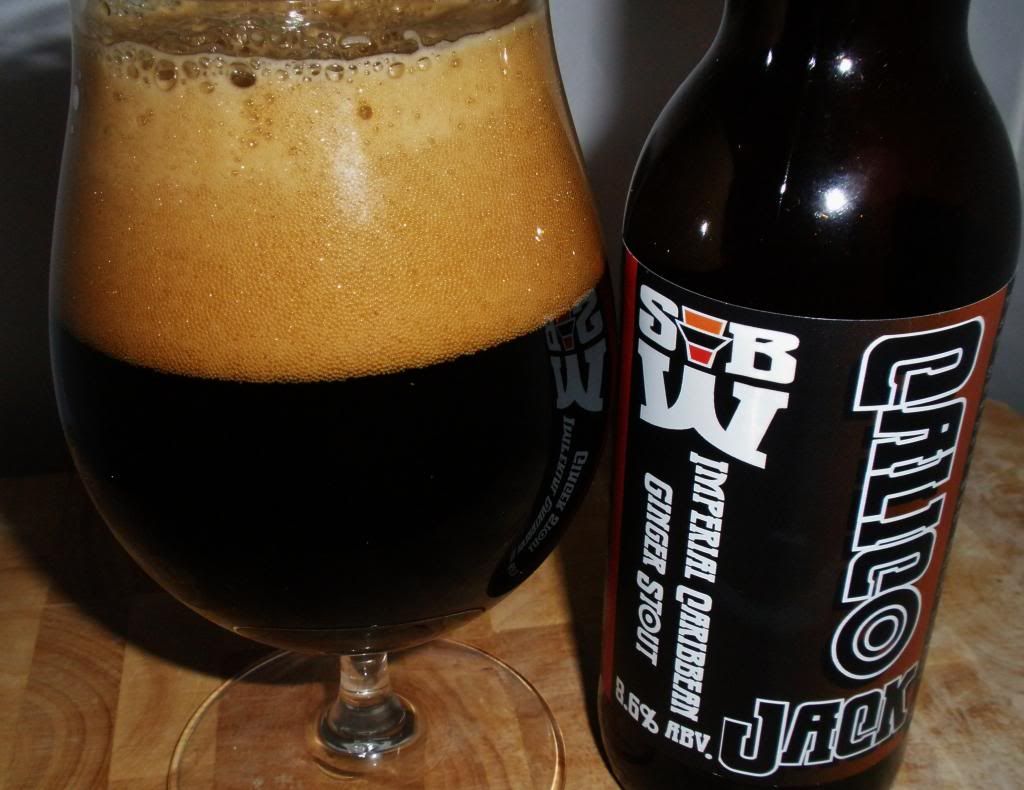 Finally we have Calico Jack, named after
infamous Bahamas pirate Jack Rackham
. pours a dark garner black with a fluffy tan stockings head. Sweet stem ginger battles dry dusty cocoa and rich burnt toast roast barley for nasal supremacy. Underneath that us a meaty umami note that makes this a savoury beer. Medium carbonation plays on the tip of the tongue, chocolate, followed by spicy stem ginger, a touch of lactose sweetness then peppery ginger all over the tongue. A touch of chalk and peppermint and mature cheddar wraps up the finish.Its a truly interesting AND enjoyable imperial stout that is well worth seeking out.
Sheriff Mitchell agrees with me
.